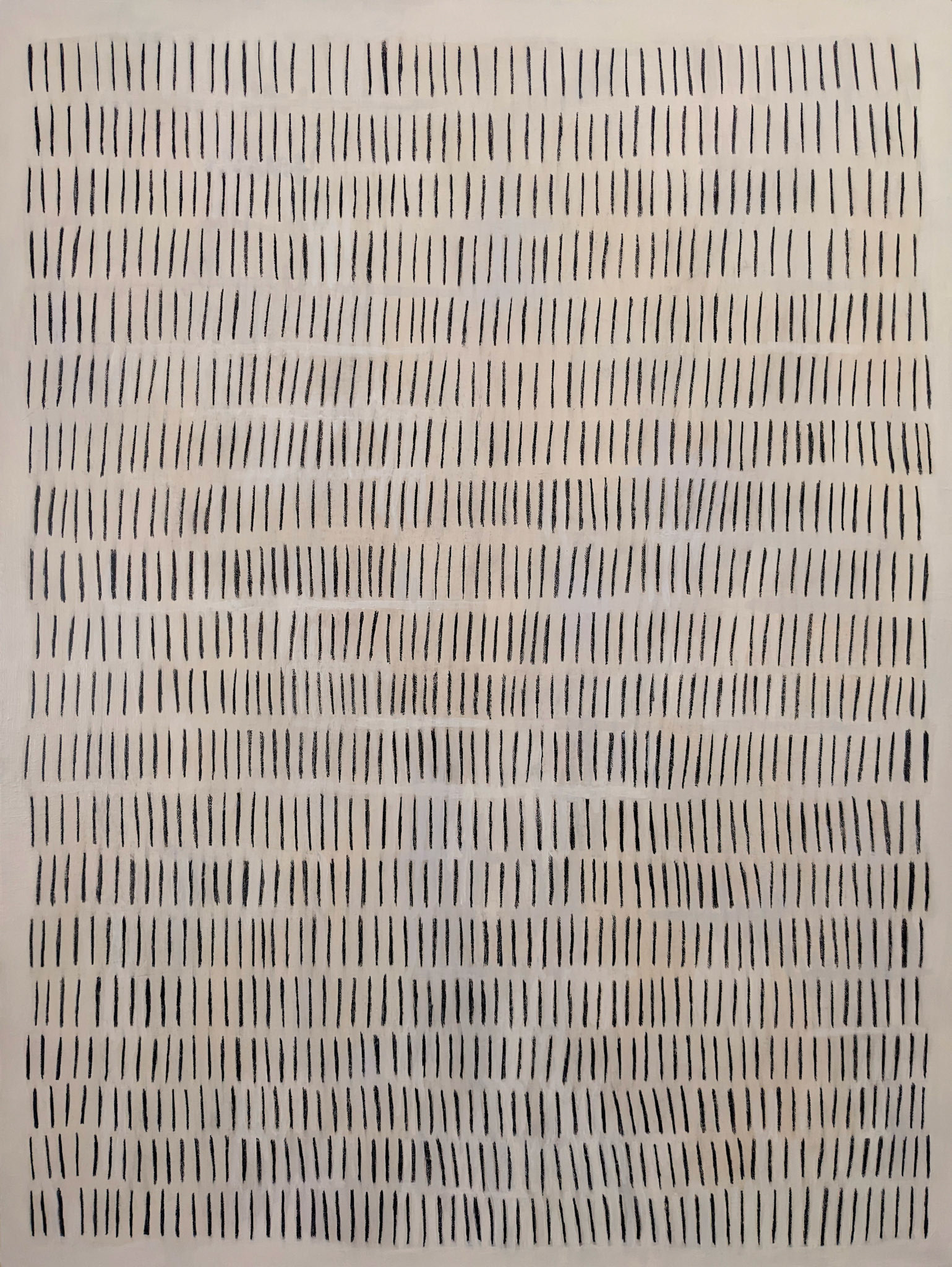 A recurring motif in my paintings is imperfect repetition. By repeating hand drawn marks throughout a piece, I meditate on the beauty of imperfection. No two marks are the same. Some lines don't come out as I intend, and yet I accept them. Their variation adds to the energy and complexity of the whole.
These works reflects themes I continually return to in my life: How do I create order in chaos? Can I embrace the messy reality of who I am? Can I extend that to others? Learning to love and appreciate the imperfect deepens my experience of the work and my life.
Nature Inspired Abstraction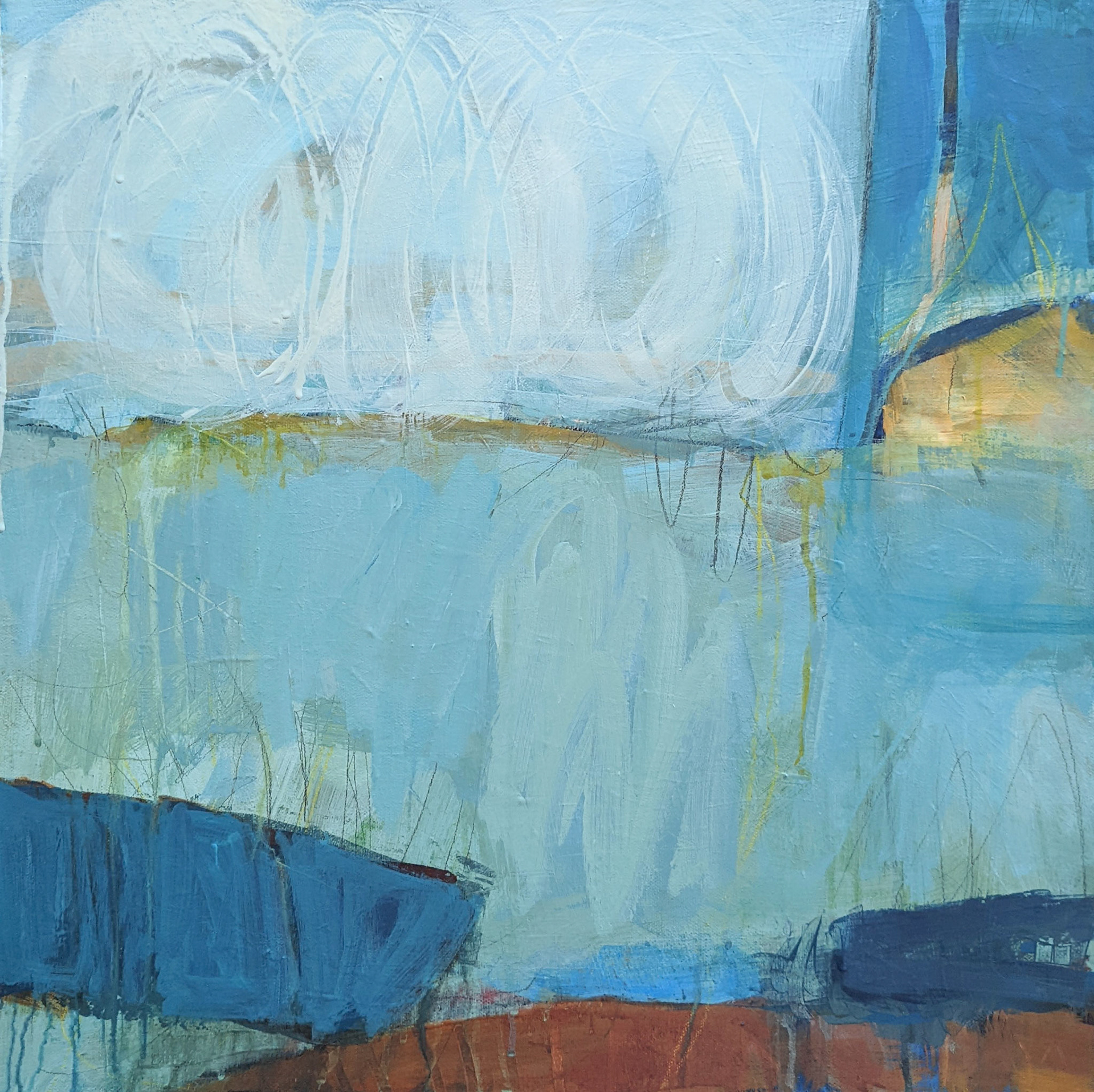 With a focus on composition, contrasts, color and mark-making, painter Tara Keating builds complex surfaces that feel expressive, tactile and leave room for individual interpretation.
Minimalist pieces are signed on the back of the paintings in order to allow the image to exist without interruption.
A selection of Keating's work is available for viewing and purchase at Artemesia, a boutique gallery in Geneva, Illinois. Please visit Artemesia for current availability.