"Seaside," Mixed media on canvas, 30 x 40 inches, $1150

The artist uses multiple techniques involving glazing, loose brushwork, dripping, scumbling, and drawing along with subtractive processes such as scraping, gouging and sanding to explore texture in these layered pieces.
Minimalist pieces are signed on the back of the paintings in order to allow the image to exist without interruption.
A selection of Keating's work is available for viewing and purchase at Artemesia, a boutique gallery in Geneva, Illinois. Please visit Artemesia for current availability.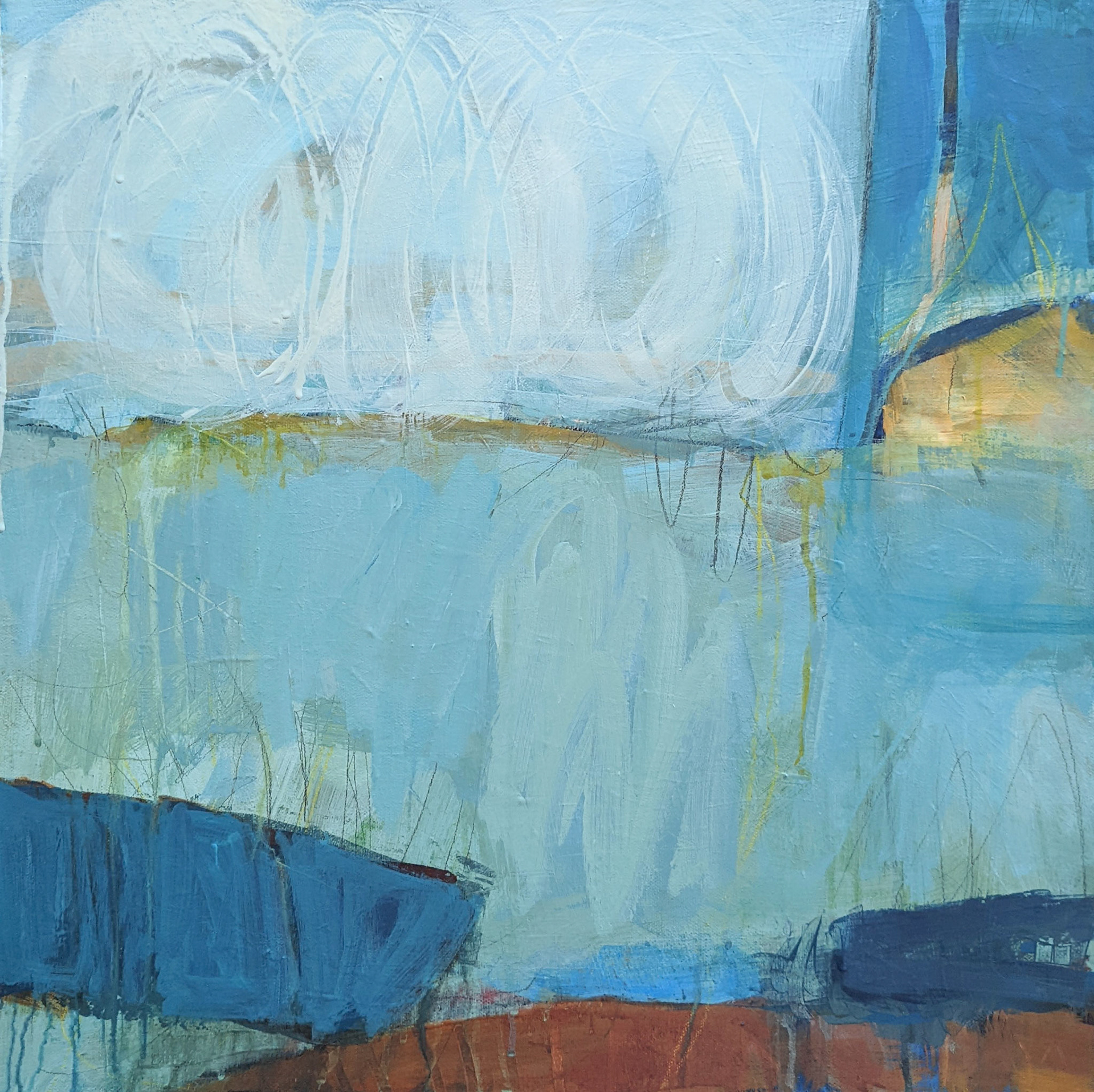 "I Backward Cast my Eye,"  Mixed media on canvas, 30x 40 inches, sold
With a focus on composition, contrasts, color and mark-making, painter Tara Keating builds complex surfaces that feel expressive, tactile and leave room for individual interpretation.