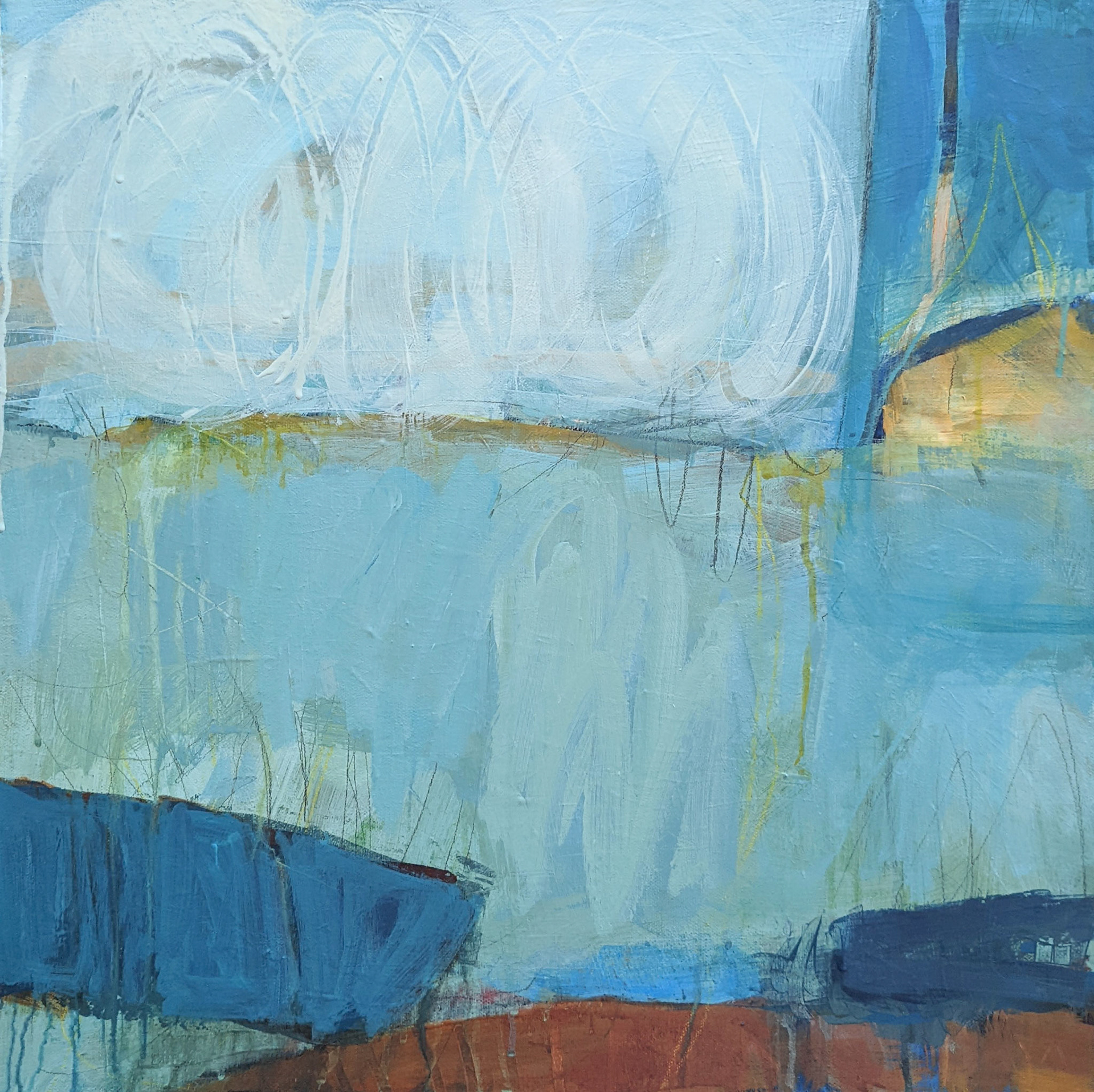 The artist uses multiple techniques involving glazing, loose brushwork, dripping, scumbling, and drawing along with subtractive processes such as scraping, gouging and sanding to explore texture in these layered pieces.
Keating's abstract paintings are often signed on the surface with a special glyph the artist developed, and on the reverse with her full name. The glyph allows the owner of the work to change the display orientation, based on their own interpretation of the art. Minimalist pieces are signed on the back of the paintings in order to allow the image to exist without interruption.
A selection of Keating's work is available for viewing and purchase at Artemesia, a boutique gallery in Geneva, Illinois. Please visit Artemesia for current availability.