Above:
When the Inertia Becomes Unbearable
, Mixed media on canvas, 30 x 40 inches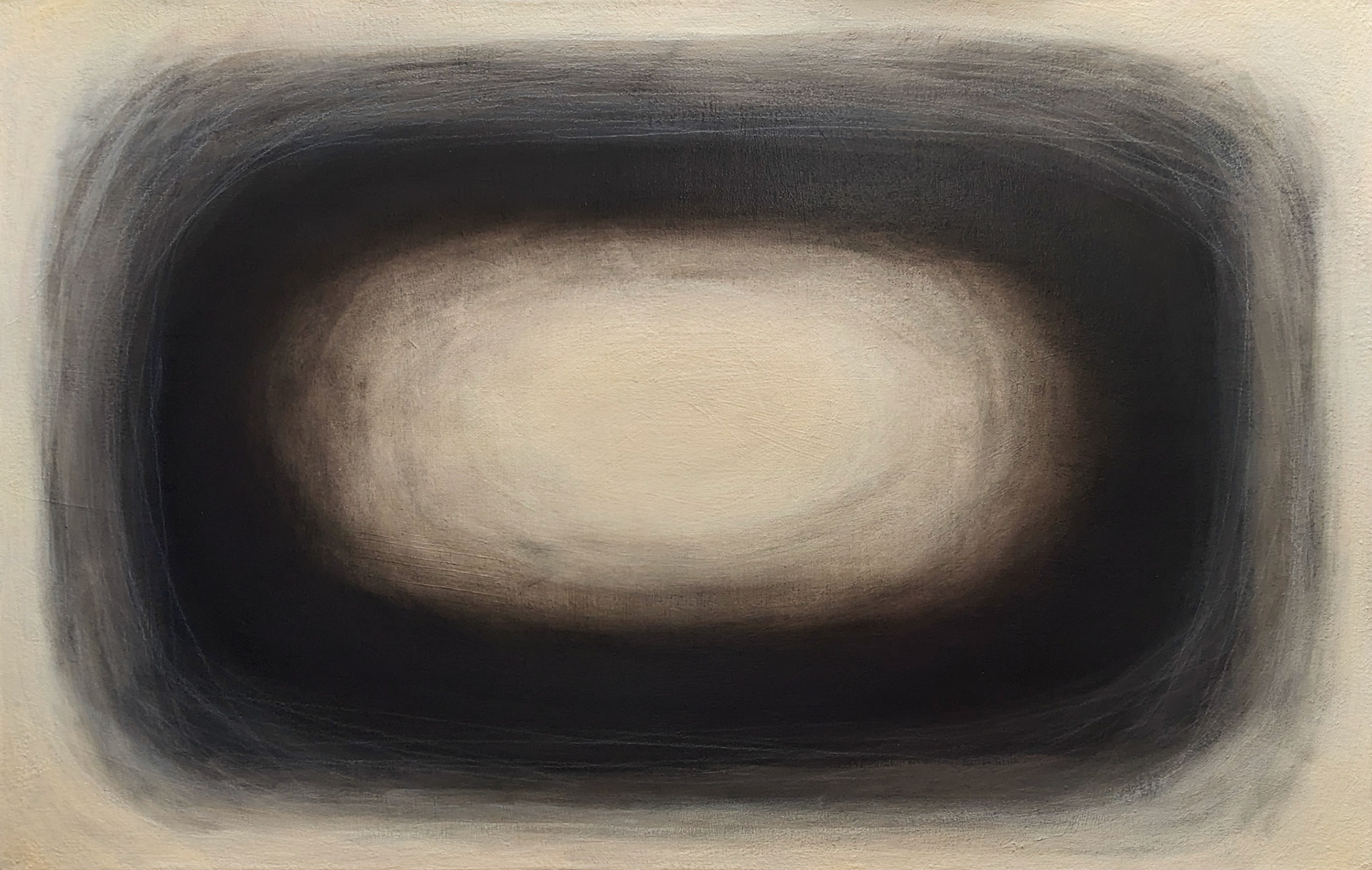 My colorful work is based on the natural world along with my own memories and experiences. Lake Michigan is a constant source of inspiration to me along with the prairies, marshes and landscapes of northern Illinois.

My monochromatic work explores the use of dry media such as charcoal and graphite embedded and manipulated into paint. Often based on grids but still embracing the imperfections offered by human hands, they explore mark making and repetition. Some pieces investigate soft edges which offer no place for the viewer's eye to land, creating an experience of visual disturbance sometimes akin to an optical illusion.

The painting "I Backward Cast My Eye" is an example of my attempt to fuse the visual energy from my expressive work with some of the techniques from my monochromatic work.